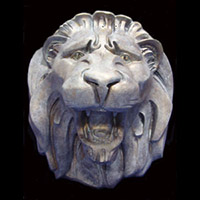 Your Source for Mascot Statues
Tradition
The Mascot Stop is the world leader in the design and manufacture of high quality mascots. We produce
mascot statues and logos in fiberglass, bronze and cast stone. Prices range from $2,500 and up.
Discover why our products have been selected by public schools, private schools, colleges,
universities, as well as organizations such as Hershey Corporation, the Dallas Cowboys, Caesars Palace,
Yale University, Carnival Cruise Lines, Disney, etc.
A Full Service Company
The Mascot provides a complete range of products for use with your mascot. Products and Services include
signage, bases, fountains, benches, memorials, planters, lighting and Consulting Services.
Mascot Statue Design Specialists
The Mascot Stop provides a FREE Design service to schools, businesses, architects, landscapers and designers!
We will refine existing artwork or create all new concepts Free of Charge to assist you in the development of your school image.
Call us for assistance.
Custom Work
Our artists regularly create corporate and one-of-a-kind school mascots. We can duplicate any logo or artwork that you have.
Just call or e-mail us your artwork or photo image for a free quotation.
Send us a photo of your school. We will send back a proposal to show how the mascot would enhance the beauty,
school spirit and pride of the students and faculty.
Don't see what you're looking for? Call us. With thousands of stock molds we may have what you are looking for;
if not we will create it. We are here to help.
Materials:
Bronze:

The ultimate in durability and long life. Many bronze statues from 2,000 years ago are still in excellent condition.

Fiberglass:

Strong and durable, fiberglass will not rot or rust. An excellent choice.

Cast Stone:

The beauty of carved limestone in a cast material. Durable and long lasting. (not available in all statues)